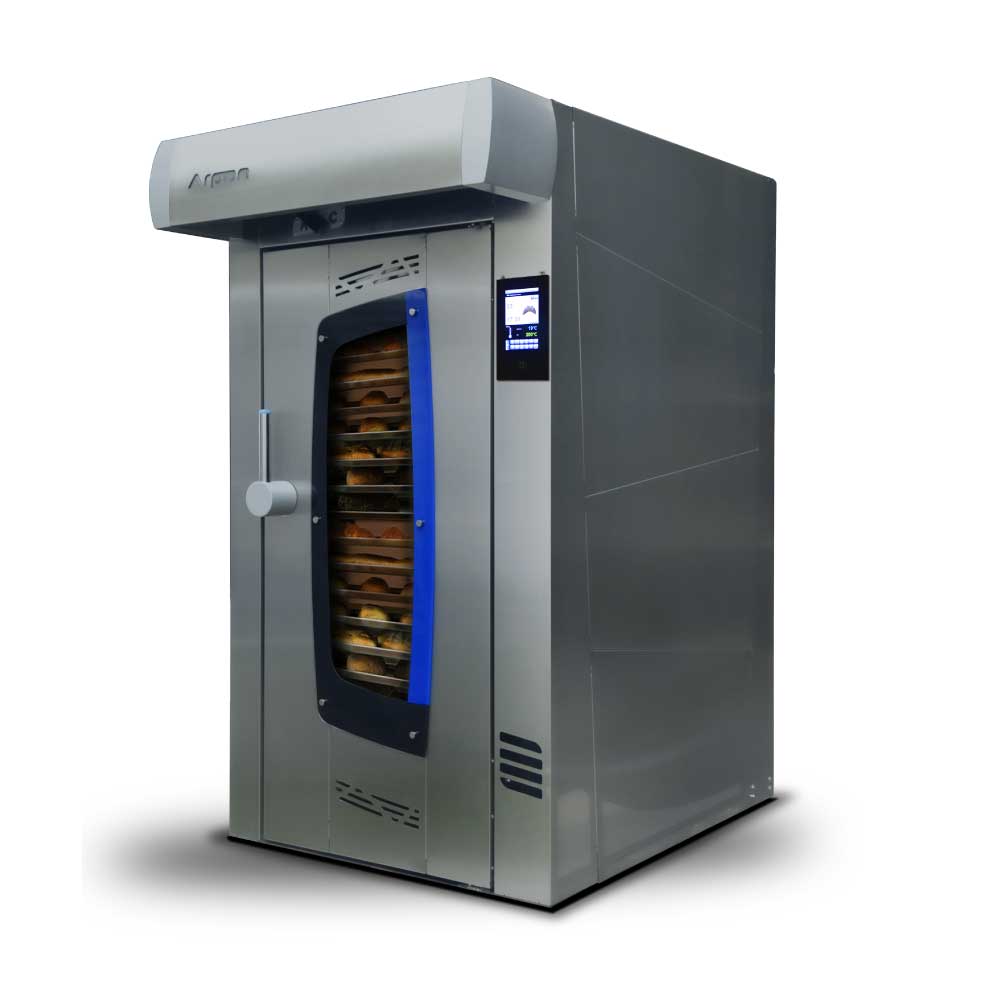 Maximum technical efficiency thanks to its high quality insulation. Excellent energy performance that positions it among the lowest consumption furnaces in the world.
Dismountable to enter small spaces up to 75cm. passing by.
Boiler with exchanger in stainless steels of the highest quality, developed horizontally as required by the highest quality standards.
High production start speed, 7 'to bring the temperature from 20°C to 200°C, It has 3 columns of forced air adjustable in 4 positions.
Czerweny brand armored engines first brand.
Digitally programmable touch panel where you can load your recipes and repeat the cooking cycle. Upload photos of finished and desired products. Programming of heating at the desired time to get to work and find the oven ready for cooking.
Double independent digital and analog board, for maximum backup without production interruptions.
Full Gas
| ASPECTO | VALOR |
| --- | --- |
| ALIMENTACION ELECTRICA | 400v./3N ~ /50Hz. |
| ALIMENTACION DE AGUA | Diámetro Ø 3/4″ |
| SALIDA DE ESCAPE | Diámetro Ø 150 mm. |
| SALIDA DE VAPOR | Diámetro Ø 100 mm. |
| CAPACIDAD EN BANDEJAS | 15 / 18 |
| MEDIDA DE BANDEJAS | 70 x 45 o 60 x 40 |
| PASADA MINIMA PARA HORNO DESARMADO | 720 mm |
| PESO | 520 Kg. |
| CONSUMO | 50,000 Kcal./h. |
| ELECTRICIDAD | 1,4 Kw. |
Full Electricidad
Full Pellets
Standard Gas
Standard Electricidad
Standard Pellets